Hyatt Regency Aruba Resort and Casino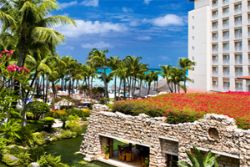 Hyatt Regency Aruba Resort and Casino
Experience Hyatt Regency Aruba Resort & Casino, where luxurious pampering and exquisite touches enhance every moment of your visit. Breathe in fresh tropical breezes bringing the captivating scents that envelope this island retreat. Delight in the beauty of the resort's design, from intimate gathering spaces to elegantly modern guestrooms.
Land price is per person based on double!-->
...

Serving connoisseurs of travel since 1977, Journese℠ embodies the promise of an exquisite journey, with fine travel made seamless and effortless through experienced Destination Specialists. Our travel experts personally visit and handpick the world's finest properties, establishing supplier relationships to ensure VIP treatment at premier resorts, Private Retreats℠, private resort residences, luxury trains and cruises. We offer journeys to Australia, Canada, the Caribbean, Central
...